Friday
My morning started here:
Involved a walk along the coast:
Ending here:
Saturday
We woke up and decided to go out for breakfast. We went to this lovely little cafe that people had been raving about, Bosuns Cafe.
After watching the F1 qualifying, we did a little shopping and drinking here:
Sunday
The weather was crap, it rained all day. We stayed in and watch the final F1 race of the season. I kind of gave up after the start and knew Rosberg would need to retire, at least he finished the race. The only good things to come out of this are:
Hamilton is British
Ferrari didn't win one race all season (the first time in god knows how many years)
Redbull got disqualified after qualification for their front wing so both cars had to start at the back. Why it took  all season for this to happen is beyond me.
I really really can't stand Hamilton, yes he is an excellent driver but oh I just want to thump him and why is he still with the hooker excuse for a singer anyways.
Below was our lunch for the day, ignore the water bottle:
So how was your weekend?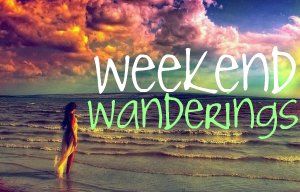 Tags:
drinks
,
f1
,
hamilton
,
Nicole Scherzinger
,
rosberg
,
walk